This Housing/Roommate site is maintained by Jose Espada. If you would like to post any housing related ads, please submit your request using this form.
Please help us maintain our site by reporting any current listings that should be deleted. We expect the individual having us post the information will let us know when to delete postings, but sometimes it does not always happen and we are left with outdated postings. This is why we have taken steps to delete postings after 3 months unless otherwise notified to keep it on the site.
List of Housing for Rental
Read the warning prior to contacting any of the listings below.

Posted December 18, 2018
Duplex Meridian Kessler
Details
Graciously restored duplex in a highly desirable area of Meridian Kessler neighborhood. 3 bedroom 1.5 baths with a full Basement, including a new washer & dryer in basement. All new kitchen, appliances and bathrooms. Fabulously updated, spacious living space, cozy fireplace in living room, plus refinished hardwoods throughout. Bedrooms offer large closets and plenty of storage space in basement. Front covered porch. Within walking distance from several restaurants, and close to all amenities shopping, grocery, entertainment. Detached 2-car garage, half available for tenant and plenty of street parking. Landlord takes care of lawn.
Rent
$1600 per month (utilities not included)
Location
5101 N. Pennsylvania St.
Indianapolis
Contact
Call 317-407-2077 or send email
Photos
Posted December 10, 2018
3 bed/3.5 bath new build in Fountain Square!
Location
1112 Spann Ave
Indianapolis
Details
Amazing home in perfect downtown location. Built brand new in 2017, this 3 bed/3.5 bath home is located in the hip downtown Fountain Square neighborhood. Minutes to downtown hospitals and 65/70. Great for a family or 2-3 roommates. Incredible layout with plenty of space to spread out- 2 living areas and bedrooms on 2 floors.
Within walking distance of an endless option of restaurants, bars, breweries, and downtown businesses, this home provides modern, low maintenance living near all of the amenities you could want.
Partial furnishing options available. Large 2-car detached garage. Fenced in front and backyard. Security system with cameras.
Owner pays trash. Tenant pays gas, electric, and water.
More details can be found at Zillow
Photo
Contact
Call 334-389-1996 or send an email
Posted November 26, 2018
Carriage House in Old Northside
Details
Freshly remodeled kitchen and bathroom, 2 bedroom, living/dining room, laundry, finished loft above apartment, attached garage with clicker, extra parking off street, AC, patio. Close to Monon trail and Mass Ave.
$1,100/mo water and sewage included.
Location
1500 block of Carrollton Ave in Old Northside area.
Contact
Interested? Call (503) 473-5490 or send email
Photo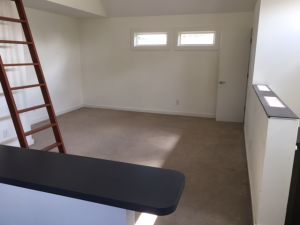 Posted November 26, 2018
Broad Ripple Area for Rent
Details
Location: 5509 Guilford Ave (Broad Ripple Area)
Quiet Neighborhood, Mature Trees
3 Bedrooms and 4th Bedroom/Den/Office with Built-Ins
1 1/2 Baths (Full Up / Half Down)
Hardwood Floors
Screened Front Porch
Deck & 6' Privacy Fence
Private Driveway
Detached Garage
Large Eat-In Kitchen with Family Room
Formal Dining Room
Living Room with Fireplace
Basement
Washer / Dryer (Electric or Gas) Hookup
Monon Trail (Walking Distance)
Downtown Broad Ripple (Walking Distance)
54TH & College Ave. Entertainment and Restaurants (Walking Distance)
1 Year Rental Agreement $1,600.00 Monthly (Available January 2019)
Contact
317-370-7297
Photos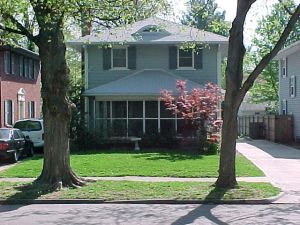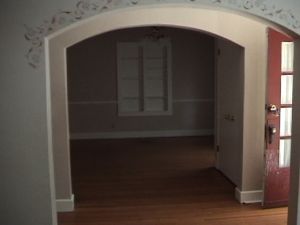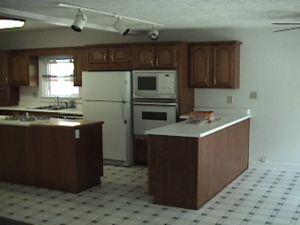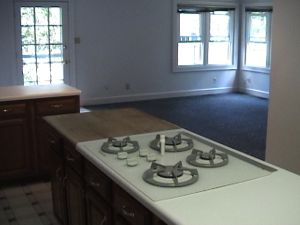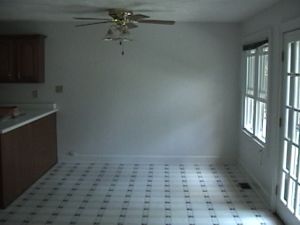 Posted Sept 19, 2018
Apartments for Rent
Details
CV Indy Rentals offers studio to 4 bedroom apartments conveniently located within walking distance to downtown and the IUPUI Campus. Please check out our website or contact our office directly for further details, specials and availability. These apartments are a MUST see and the boutique style buildings are totally inviting!
Contact
CV Indy Rentals
632 Dr. Martin Luther King Jr St
Indianapolis, IN
317-600-3622
Website
Photo

Sample photo of a typical kitchen in an apartment available for rent
WARNING! Although these posting are directed to medical students and residents, there may be unscrupulous people looking to scam homeowners. It is highly encouraged that you use whatever means available to do the proper screening of potential renters. There have been reports of people who use contact information as a means to create fraud. For example, we had a student who was contacted via e-mail/text messages (avoiding to speak or meet in person) and pushed to accept a check to be deposit for the place ASAP. The check they sent was invalid with the amount in excess of what was discussed. The scam turns out to be that they want you to deposit the check and then send them the excess, leaving you out of the money and often once the bank realizes the check was a fraud, the bank may charge you fees as well. Be on the ALERT and pay close attention. Be cautious of tenants who "cannot" or will not meet or speak to you personally and ask your bank to verify any checks to make sure they are valid before cashing.